Mission Statement
If you're in the area, a really big Packers fan,
or just want some really good food, come on by!
Since 1957, The Hangar Inn has been a place for sports fans to call home. We pride ourselves on getting to know our customers and our community, when you walk in to the Hangar Inn, you're walking into our living room. Inside, you'll find 17 TVs to watch the game, shuffle board and pool table for half time. Everything in our kitchens is made from scratch, and you can watch your food being prepared from behind the bar. We also have a wide selection of draft and bottled beers to keep you cheering for our team, the Packers. We also have both DirectTV and Time Warner so we can offer all Dodger and Pac 12 games at the Hangar.
When we're not at the Inn, we're busy being part of the community that has given us so much. We take pride in being able to sponsor Autism Awareness events and charity golf tournaments. Our community is our business, and we like to give back to the people that have given us so much.
Meet our Staff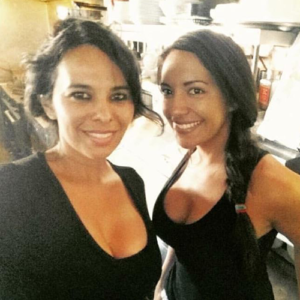 Sophia & Alexis
Friday Bartenders
10:00am-6:00 pm